Dr. Ethan A. DeWeerd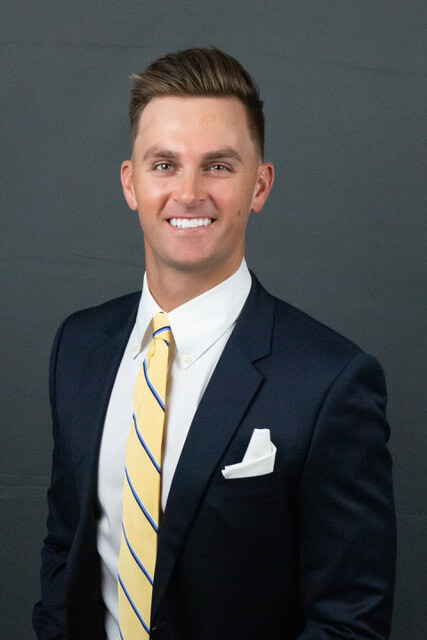 Dr. Ethan A. DeWeerd was raised in Clearwater, Florida. Throughout his life, he has always shown interest in athletics, participating competitively in club, high school, and collegiate soccer. Dr. DeWeerd received his Bachelor of Science undergraduate degree in Sports and Exercise Science with focus on Human Performance from the University of Central Florida. Living an active lifestyle, Dr. DeWeerd desired to work with those also proactive about their health. His philosophy of "Movement is Health" promotes a more holistic healthcare model, which led Dr. DeWeerd to find chiropractic. Dr. DeWeerd then attended Palmer College of Chiropractic in Port Orange, Florida, furthering his knowledge of movement-based healing techniques and human anatomy and physiology.
His adjusting techniques primarily include Diversified, Gonstead, Thompson, Activator, Instrument Assisted Soft Tissue Mobilization, Flexion/Distraction & Decompression, Palmer Package, and Extremity Adjusting. Since graduating, Dr. DeWeerd has worked extensively in the Greater Tampa Bay Area providing headache and disc herniation relief and rehabilitation, co-managing with orthopedic surgeons and neurosurgeons for the best well-rounded and personalized care.
Outside the office, Dr. DeWeerd loves to spend time with his family, golf, cycle, exercise, play chess, and is a tremendous fan of the Tampa Bay Lightning.